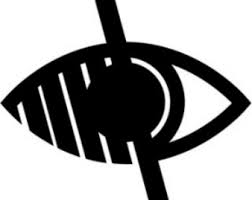 COVID-19 Information
Firthmoor Risk Assessment – Sept 21
Firthmoor Risk Assessment – Visitors to School
Recovery Curriculum (COVID) Strategy 20/21
If a person develops symptoms
If you become unwell with the following symptoms, you must stay at home, arrange a PCR test and self-isolate whilst awaiting the results
a new continuous cough
a high temperature
a loss of, or change in, your normal sense of taste or smell (anosmia)
If you have been in contact with someone who has tested positive
From 16th August 2021, individuals are not required to self -isolate if they live in the same household of someone with COVID-19, or have been in close contact with someone who has tested positive, if any of the following apply:
they are fully vaccinated
they are below the age of 18 years and 6 months
they have taken part in or are currently part of an approved COVID-19 vaccine trial
they are not able to get vaccinated for medical reasons
Individuals (including any of those listed above) are required self-isolate if they develop symptoms themselves or have a positive lateral flow test (LFT). Individuals must stay at home, arrange a PCR test and self-isolate whilst awaiting the results.
Any individuals who test positive following a PCR test MUST self-isolate irrespective of your vaccination status. The self-isolation period includes the day your symptoms start (or the day you had the test if you do not have symptoms) and the next full 10 days
Further information and support
Recovery Curriculum (COVID) Strategy 2020/2021
During November 2020, the government announced £1 billion of funding to support children and young people to catch up lost time after school closure. This is especially important for children within the most vulnerable and disadvantaged backgrounds.
The following report shows how Firthmoor Primary School will use the funding for specific activities and support in line with the curriculum expectations for the next academic year.