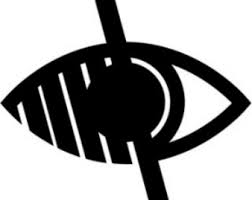 Modern Foreign Languages (MFL)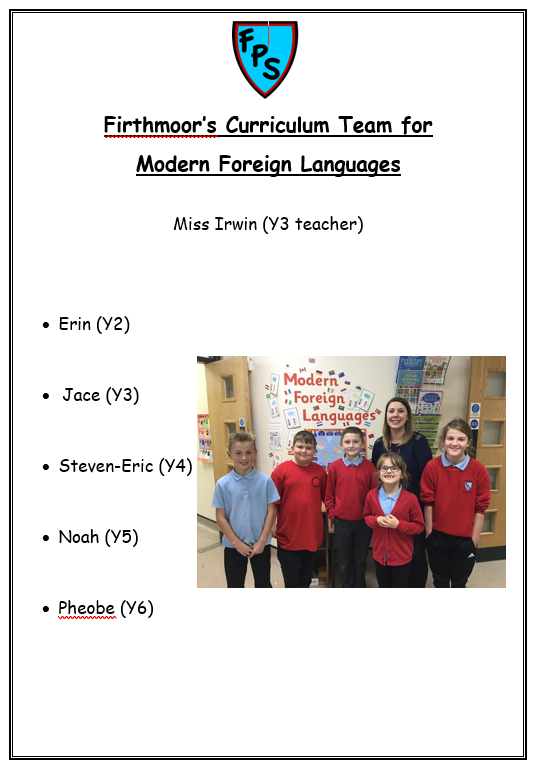 At Firthmoor Primary School, we believe that learning a foreign language broadens children's horizons, develops self-confidence and fosters tolerance towards others.
The main language taught in school is French, and classes from Years 3 to 6 benefit from a weekly lesson taught either by the class teacher or a visiting French specialist.
Lessons focus on developing children's skills in the four main areas of language learning: speaking, listening, reading and writing. There are also opportunities for children to find out more about French culture and traditions.
Repetition and practice are essential in language learning so lessons are fun and interactive, with children having the chance to take part in role play, sing songs, play games and perform actions.
There is progression in the work produced with the expectation that as children progress through Key Stage 2, they will build upon recalling and recognising words at the simple level to use more complex phrases and sentences in their spoken and written work.
Useful websites for learning at home
Express Yourself – North East Festival of Languages
March /April 2021
Early Years
To celebrate the county's Festival of Languages this week, Nursery and reception pupils have enjoyed learning about France and have picked up some new language along the way.
The nursery class transformed their role play area into a French Café, painted masterpieces in the Louvre and moulded French patisseries with play dough. All the children have enjoyed sharing French greetings with their friends and teachers, they have learned 'Heads, Shoulder's Knee's and Toes' in French as well as other songs and phrases. They have created French flags and listened to traditional French music.
One of the favourite parts of the week was learning about French foods! The children have had the opportunity to share Baguette, Pain au Chocolat, Croissant, Brioche and experience the smell and taste of freshly made garlic butter!
To top off the week our reception children enjoyed joining in with Nathalie Paris' French puppet show, a special online session for the children to learn some more French language
Y5VL
Y5VL thoroughly enjoyed the North East Festival of Languages, especially having a Spanish taster. We learnt a range of words, for example Soy fuerte (I am strong), along with appropriate actions. The session was very informative and enjoyable and we were able to complete a range of games/ activity to embed this new knowledge. We even ended up designing and labelling superheroes with their qualities.
Christopher told the class how to say hello in Russian and Kyle now regularly uses Spanish greetings in the classroom.
Y3-4LJ
In Y3/4LJ, the children learnt lots during the North East Festival of Languages. They were lucky to get a taster of many different languages when some of the children in the class demonstrated what they know. Layla taught the class how to say hello and goodbye in Spanish. Steven-Eric taught the children some Turkish. Mayukh told us in Nepal, people would greet each other by saying, 'Namaste' while putting their hands together to show respect. Abdul impressed us with his Arabic skills. The children learnt how to say hello, goodbye, mum and dad. Seweryn helped the children to learn hello and goodbye in Polish. Darcie taught us how to say hello in Japanese.
The children all enjoyed performing their favourite Go Noodle dance in Spanish.
They also enjoyed looking at some stories written in French. They practised reading them and thought about what they might mean using the pictures to help them. We looked at some numbers in Spanish and Darcie said, "I've just noticed they are very similar to French!"
Being creative in French
In a recent French lesson, the children have combined their knowledge of French with an opportunity to practice their art skills.
They drew pictures in the style of Picasso and labelled them in French.
Here are some useful Foreign Language websites – perhaps you could try learning some words in a Foreign language while you're at home.
www.bbc.co.uk/bitesize/subjects/z39d7ty
www.primaryresources.co.uk/mfl/mfl_french.htm
www.topmarks.co.uk/Search.aspx?q=french
www.primarygamesarena.com/Subjects/French
www.bbc.co.uk/teach/school-radio/french-ks2-radio-labo-index/z46ghbk
Firthmoor Primary School – Long Term Plan for Modern Foreign Languages