Science
Science at Firthmoor Primary School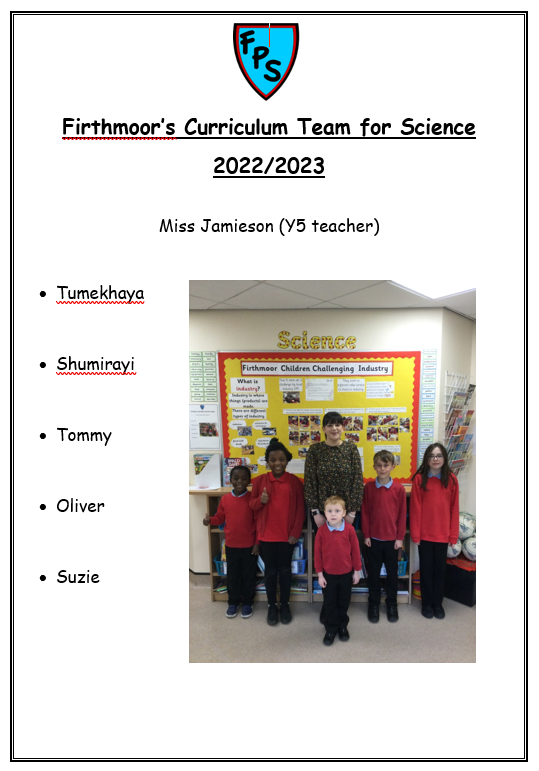 At Firthmoor Primary School, Science is taught in discrete weekly lessons from Year 1 to Year 6, following objectives from the National Curriculum framework. Scientific enquiry is embedded in the curriculum and working scientifically skills are taught in context as often as possible. Scientific enquiry is question-led and includes observing over time; pattern seeking; identifying, classifying and grouping; comparative and fair testing; and researching using secondary sources. Children are encouraged to share their ideas through a range of formats, including written explanations, drawings, scientific diagrams, tables and charts.
To embed scientific knowledge, key learning is revisited frequently and each Science lesson begins with five key fact questions to promote pupils' recall of previous learning. Numerous opportunities are given to embed vocabulary in Science lessons through the identification of key vocabulary associated with each topic, as well as vocabulary covering the working scientifically skills. Children have access to a number of scientific magazines and non-fictions texts to further their scientific knowledge.
Science in Early Years
The EYFS framework sets out the content that should be covered in the early years, with much Science learning linking to the specific area 'Understanding the World'. Scientific enquiry in the early years is driven by children's own questions and curiosity, as well as adult-led provocations. Children are supported to notice similarities and differences, environmental features, make observations of living things, explain why some things occur and talk about changes.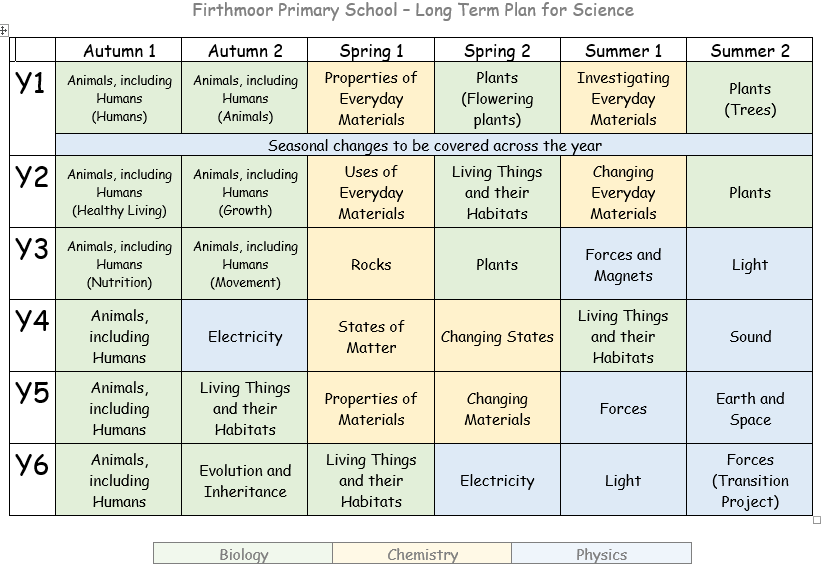 Useful websites for learning at home
Visit to St Aidan's – Science Taster
Spring 2023
Some of the children had a visit to St Aidan's Academy where they took part in a variety of Science related experiments
Visit to Beamish
Spring 2023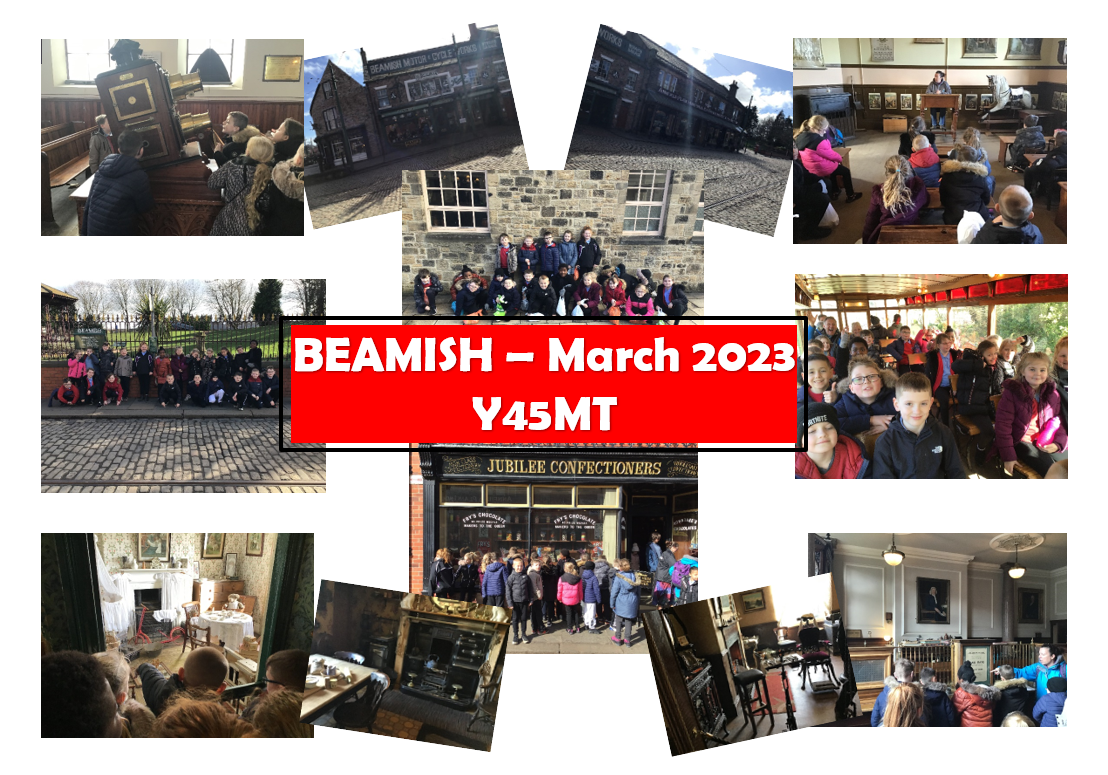 Incredible eggs to fluffy chicks
Spring 2023
As an exciting part of their Science, Reception children took delivery of some eggs and an incubator recently. The eggs have hatched into beautiful fluffy chicks.  The chicks took 21 days to hatch and we received them on day 17.  We were all very excited to watch the chicks break through the egg shells and peck their way out.
Once hatched, the chicks had to stay in the incubator until their feathers dried out, and they were then transferred into a large pen to forage around in the sawdust.  In the pen, there was an artificial 'mother hen' for the chicks to go under to keep warm, some seed for them to eat and water.
Many of the pupils and staff have enjoyed visiting the chicks.  They will now be collected from us and returned to the farm, where they will be able to roam 'free' and lay more incredible eggs for future generations to enjoy the hatching process.