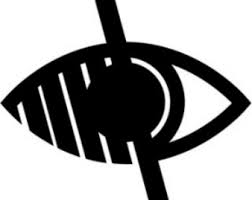 Attendance
We are proud of the high levels of attendance in our school.
96.2%
(pre COVID)
 Help us to improve and increase our attendance by making doctors/dentist appointments outside of the school day, and not taking holidays during term time.
In line with government regulations, the school is not allowed to authorise any holidays during term time unless under exceptional circumstances.
Each half-term, the class with highest attendance wins £50.00. The children vote on how they should spend their money. Previous class winners have dressed up as superheroes, visited a soft play venue, had a tea party in class and enjoyed a picnic in the park.
*************************************
Winter Table 2020
This year, due to the Covid-19 Coronavirus Pandemic, we have sadly been unable to keep up with our attendance awards. This is a great disappointment to us all, as both children and staff alike, enjoyed the challenge of trying to be the class with the highest attendance each week, culminating in half-termly and annual rewards.
All children in attendance at school on Friday 11th December enjoyed a festive lunch, seated at tables adorned with decorations and chocolates, with festive songs playing in the background.

Christmas 2019 100% Attendance Celebration
Children with 100% attendance from September 2019 to Christmas 2019 were rewarded with a place on our special Winter dining table.
*************************************
Highest Class Attendance – Autumn 2 2019
Mrs Blagg's class won the prize for highest class attendance for the second half of the Autumn term
(4th November 2019 to 20th December 2019 ) with 97.7%
The class are still deciding what they will do with their prize, and once they have we will update you here.
Well done Mrs Blagg's class.
*************************************
Highest Class Attendance – Autumn 1 2019
Miss Trumper's class won the prize for highest class attendance for the first half of the Autumn term
(3rd September 2019 to 24th October 2019 ) with 98%
They are trying to win again so that they can double their prize money and go on a trip to the farm once the weather improves.
Well done Miss Trumper's class.
*************************************
100% Attendance – 2018/2019
Congratulations to the 26 pupils who achieved 100% attendance for the whole of the academic year 2018/2019.  These pupils were invited to lunch with the headteacher to McDonalds.  Well done!
Those pupils with 99% attendance and above for the academic year 2018/2019  received a '99' ice cream as a reward for their very good attendance.  Well done!
*************************************