Physical Education (PE)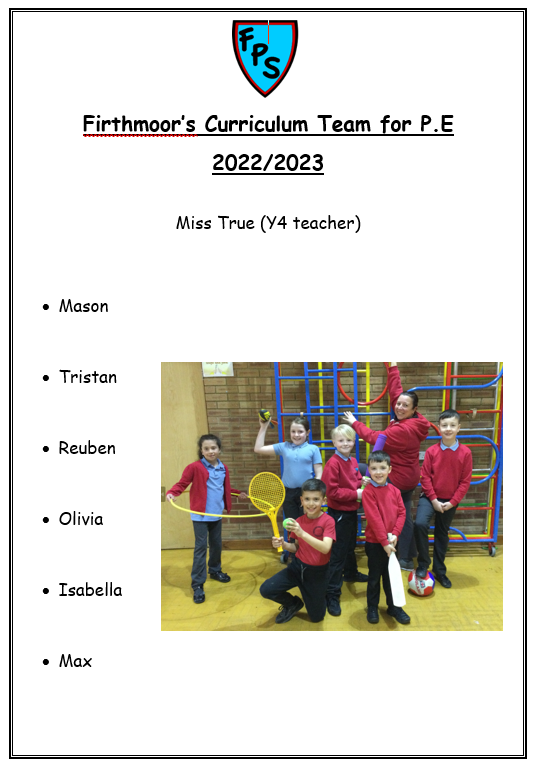 Physical activity promotes emotional well-being and good health, setting the foundations for good habits into adulthood. Children participate in 2 hours of Curriculum PE and extra-curricular PE activities per week, both inside and outside.
PE lessons are taught by class teachers and specialist coaches, covering invasion games, net and wall games, fielding games, athletics, gymnastics, dance and outdoor adventurous activities. During their time in KS2, children will also attend the Dolphin Centre for weekly swimming lessons, covering the basics of the 4 strokes and personal safety in the water.
Children are provided with various opportunities to join clubs and represent the school at sports festivals and competitive events. We are affiliated to the Darlington Schools Sports Partnership (DSSP) and Go Well school sports partnership.
The school benefits from extensive sporting facilities, including a large playground and playing field with athletics track and a variety of keep-fit stations. Pupils are also able to access the MUGA (Multi Use Games Area) for PE lessons and leisure time during breaks.
Play equipment chosen by the PE Curriculum Team is available on the yard during breaks. This includes; stilts, a variety of balls, French skipping, a variety of bats and balls, howlers and skipping ropes. A recent addition to the school amenities is the 'red mile' track. Each class completes several laps at least 3 times per week.
To further support our '60 active minutes' agenda, children partake in personal challenges and fun exercises, such as Go Noodle, at times during the school day.
For further information about our PE curriculum and Sports activities, please visit our Sports Page / PE Lessons.

Fitness Fun through Boxing at Maidendale
Summer 2023
Year 5 & 6 children are attending a weekly fitness fun class at Maidendale Community Centre gym. They complete circuit training exercises, and they are learning the skills used in Boxing. Everyone, including the teachers, has great fun whilst keeping fit!
Darlington Dance Competition
Spring 2023
Children thoroughly enjoyed taking part in the Darlington Dance Competition this year.  They had been rehearsing to perfect their techniques for weeks beforehand, and they did themselves and the school proud at the event.
Judo Taster – Spring 2023
We've once again welcomed Dan from 'Judo Dan' into our school to deliver a judo taster session to children.  Classes from Y1 to Year 5/6 had the chance to participate in this fun and active session.  Children played a variety of games linked to specific judo skills.  A thoroughly enjoyable time was had by all.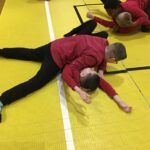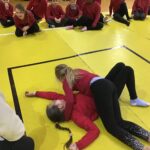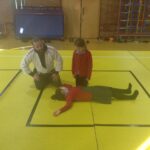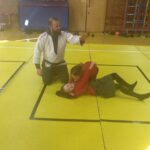 Here are some ideas for Physical activities at home