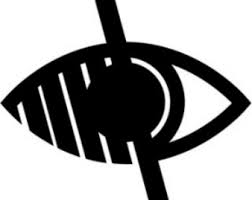 Music
Music at Firthmoor Primary School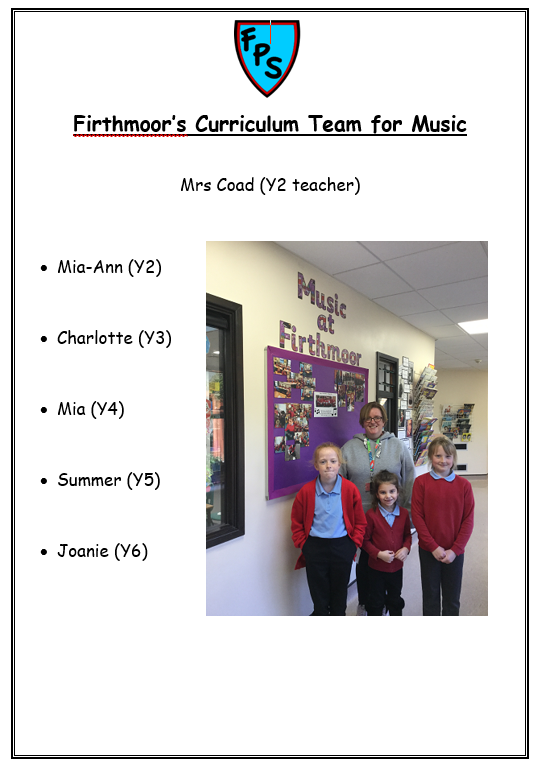 At Firthmoor Primary School, we use Music Express to help us to deliver and broad and balanced curriculum in Music across the school.
Strong musical foundations are laid in the Early Years where songs and music are shared on a daily basis. Year 1 children are participating in the First This Music Study to develop speaking and listening skills, concentration, rhythm beat and singing.
As they enter Key Stage 2, pupils access the Durham Music Service peripatetic teaching, where they learn to play the recorder and read basic notation. We also access the Durham Music Service for small group violin teaching with children from year 4, 5 and 6, who learn to play individually and as part of a group. Some children go on to join Darlington Youth Orchestra and take their graded examinations with the Associated Board of Royal Schools of Music.
Assemblies, class and whole-school productions provide children with the opportunity to perform to an invited audience, whilst the school choir regularly entertains the residents of a local care home, and has performed several times at the Darlington Primary School's annual 'Eurovision' contest.
Year 6 video with 'Back Chat' Brass Band in association with In2 Project
Our Year 6's had great fun learning to play a 'P' instrument with 'Back Chat' Brass Band this year. They met each Friday at Darlington Hippodrome to learn and practise their instruments which culminated in them playing music with the band at their leavers' performance, which was held on the school yard for other year groups, in beautiful weather.
Please click the link below to see a video of them playing
Make Music Day UK
We are really proud to display our certificate of participation in the Durham Music's Big Play 2021 for Make Music Day UK, which took place recently.
On the day itself, there were over 15,000 performers singing 'virtually' at the same time.
World Music Day 2021
This week, Firthmoor Primary School took part in World Music Day.
Below you can see some videos of the children in their bubbles, singing this year's World Music Day song 'Give It All You've Got'.